History
1833
UK based Alliance Assurance office is established in Australia, writing one of the country's first ever life assurance policies.
1838
Derwent & Tamar Insurance is established in Tasmania as Australia's first insurance company.
1848
Royal Insurance opens its first agency in Adelaide, followed by Melbourne (1849), and Sydney (1850).
1865
London Assurance opens with simultaneous appointments of agents in Sydney, Melbourne, Adelaide, Hobart and Launceston.
The Sun Insurance Office commences operations as an agency in Melbourne.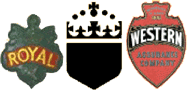 1959
Sun Alliance Insurance formed from the merger of Sun Insurance with Alliance Assurance.
1961
Royal Insurance acquires the merged London & Lancashire and Derwent & Tamar Group bringing into the Group Australia's oldest insurance company.
1965
Sun Alliance merges with London Assurance.
1979
The Prudential Cornhill Insurance Company of Australia Limited is incorporated in NSW.
1985
SunAlliance acquires the Phoenix Group (Century, Prudential and Cornhill).
1986
Australian Alliance Insurance is established as a separate company to service the insurance needs of older Australians throughits brand Australian Pensioners Insurance Agency.
1992
Royal Insurance & Sun Alliance Insurance merge in Australia to form Royal & Sun Alliance.
1994
The general insurance business of Royal Insurance is purchased in New Zealand. This included the SIS brand and a 50% share in International Marine.
1995
General insurance portfolio of Commercial Union acquired. The deal includes the balance of shares in International Marine.
1997
The group purchases Connelly Temple in Australia.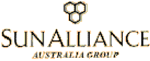 2003
Royal & SunAlliance announces a new organisational structure in Australia and New Zealand and changes its name to Promina. The general insurance business changes its name to Vero.
2004
Purchase of Aviation Office of Australia.
Purchase of Booker Aviation.
Vero achieves A+ Standard & Poor's credit rating.
2005
Agreement for the exclusive renewal rights of Suncorp's intermediated commercial marine business.
2006
Acquisition of 50.5% of the shares in Australian Surety Corporation Pty Limited (ASC) and its wholly owned subsidiary New Zealand Surety Corporation Limited (trading as AP Surety).
Launch of new Vero Affinity business unit.
Purchase of Australian Pacific Underwriting Agency (APUA) Pty Limited a specialist professional indemnity underwriting business.
Winning the Bronze Award and the People Award at the 2006 Australian Business Excellence Awards.
2007
Promina Group and Suncorp Network join in what becomes one of the largest financial services mergers in Australia.
2008
Suncorp announces that the GIO brand will represent their Workers Compensation portfolio.
Vero is confirmed as Suncorp's primary intermediated insurance brand.
2011
As part of the Suncorp Network, Vero shares in the General Insurance Company of the year award at the Australian Banking and Finance Insurance Awards.
2012
Vero becomes the Co-major sponsor of the Brisbane Lions AFL club in December 2012. Vero's partnership with the Lions is aimed at increasing brand awareness.
As part of the Suncorp Network, Vero shares in the ANZIIF claims provider of the year award.
Vero launches the SME Insurance Index, a ground breaking new study into the behaviours and attitudes of SMEs towards insurance and insurance brokers.
2013
Vero celebrates origins that go back 180 years in Australia.
As part of the Suncorp Network, Vero shares in the General Insurance Company of the Year award from the Australian Banking and Finance Insurance Awards, and was a finalist in the ANZIIF claims provider of the year.
2015
Vero celebrates the 10th anniversary of the RM Advancer Awards
2016
Vero launches the Business Success Hub
With origins dating back to 1833, Vero has quite a history!